Workshops
Creative sequencing & fluid movement with Simon - 25 hr training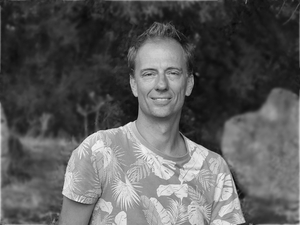 les wordt gegeven door
Simon Rowe
Creative Sequencing & Fluid Movement  
with Simon Rowe 

Infuse your Yoga with fluidity and grace. Move beyond a static, pose based practice by exploring fluid namaskars and creative flow sequences. Deepen your experience of Yoga as meditation in movement.


Awaken your fluid power to discover how your Yoga practice can be a true expression of your creative flow


During this 25hr study you will learn to to experience fluidity in a real and authentic way. Cultivate a deep flow experience by embodying the qualities of the Water element. Balance the linear, masculine way of practicing yoga by opening to the expressive and fluid qualities of the sacred feminine. Learn to awaken the creative energy of the 2nd (pelvic) chakra through fluid Yoga practice. Deepen your energetic studies through stress release exercises and energy balancing sequences to support your body, nervous system and mind to enter into a flow state. Study a fluid approach to breath & bandha activation to release your spine from your sacrum to your crown. Learn to embody flow with every cell from your spinal axis to your skin.
Daily schedule:

- First session - daily
Enjoy fluid and juicy sequencing pathways during XL master practices to deepen your embodiment and integration of fluid practice. Explore fluid breathwork, tension release work and energetic practices in the flow of Yoga practice.
- Second session - daily
This session includes lectures and demonstrations. We also work on assignments in smaller groups. Each day we dedicate time to analysing the sequence from that morning's XL practice. Learn to integrate breathwork, tension release exercises and energetic balancing to release rigidity and balance the energy body. Practice techniques for cultivating en embodied flow state. Practice & learn to teach fluid namaskars. Learn to cue and offer fluid assists to students to support and deepen their flow experience.
What you will learn:

Fluid namaskars for cultivating a state of flow
Creative sequencing pathways for integrating fluid movement into the flow of practice
Key actions, energetic alignment, modifications and variations of all preparatory and peak poses studied
Dynamic practices for Water elemental embodiment 
Dynamic breathwork, tension release & energetic balancing exercises.
Energetic practices for initiating flow from the Svadisthana (Pelvic) Chakra
Fluid transitions and sensual spontaneous movement (Sahaja)
Integrating dynamic breathwork into the flow of Yoga practice
Sacred breath wave meditation to cultivate the inner circulation of Prana
'New anatomy' - fascia and tensegrity teachings on fluid embodiment.
Gender balancing & fluid embodiment for cultivation of the sacred feminine.
Integration of music, mantra, mudra and guided meditations to deepen the flow experience.

Online study portal:

The Live module is supported by an online study platform. Students will receive access to online lectures, practice videos and other resources to support their integration of the teachings.

Assignment & certification:

This training is suitable for students who wish to deepen their practice or as a stand alone Teacher Training immersion. Teachers wanting to receive credits towards Simon's certification programs will be asked to complete a homework assignment.
Details on Simon's certification programs HERE


Date: 24, 25 & 26th of June, 2022
Time: 10:00-18:00 hr
Price: 300,00 incl. BTW
Location: De Nieuwe Yogaschool