Workshops
Advance Your Asanas - Leap of Faith Masterclass with Simon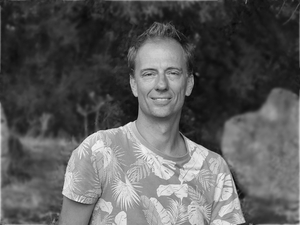 les wordt gegeven door
Simon Rowe

Advance your Asanas 
with Simon Rowe 

Explore peak poses in a way that is 'smart, safe & suitable' for all. Simon invites you to play your edge and shine. Prepare your body in an intelligent yet fun way and explore variations of the poses that are suitable for you. Challenging Yoga poses are more than just gymnastic tricks for the sake of showing off. Simon invites you to experience asanas as energy maps to unlock energy and awaken your full potential. Advance your asana practice and dive deeper into the ritual of embodied flow.


Planning:

15 April 15:00 - 18:00 | Ground Control
Earth empowerment & sacred grounding through deep hip opening and pelvic release. 'Om, the Earth is my home'

Peak poses & variations: Parigasana | Akarna Dhanurasana |
Seated & supine Visvamitrasana | Yoga Nidrasana
13 May 15:00 - 18:00 | Radiant Heart
Magnify your love through this ecstatic heart opening sequence. 'Hari Om'

Peak poses & variations - Pincha Mayurasana | Viparita Dandasana
10 June 15:00 - 18:00 | Leap of Faith
Ignite the flame of courage as you leap into freedom with this empowering and liberating sequence. 'Jai Hanuman'

Peak poses & variations - Core series towards free-flying handstand variations | hanumanasana variations.
For the other masterclasse:

Upcoming events:

Click HERE to read about Simon's upcoming 25hr training Passion & Grace - creative sequencing & fluid movement | June 24 - 26


Date: 10th of June, 2022
Time: 15:00-18:00 hr
Price: 30,00
Location: De Nieuwe Yogaschool