Workshops
10 uur training: Tibetan Buddhism with Moena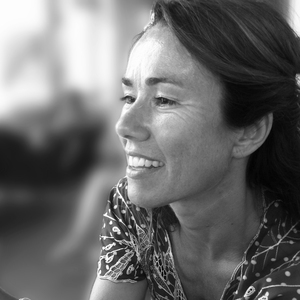 les wordt gegeven door
Moena de Jong
10 UUR TRAINING: TIBETAN BUDDHISM WITH MOENA
"Our interest in awakening may arise with several yogic practices. Maybe it had started when we begin to question ourselves (like prince Siddhartha Gautama did) "as everything is in a constant process of
change..what is real?"


What?
According to Buddhism the conditioned mind seeks for happiness outside, yet when we
see that every action leads to reaction we can break free from conditioning and examine
the world as it really is. From there the decisions and actions we take lead to liberation,regardless life's circumstances.

Why?
This new Study gives a clear insight in the mystical practices of Tibetan Buddhism, which is based on many powerful and profound rituals, visualisation & meditation techniques. As the approach may appear very subtle, the rituals and practices are very direct, genuine & deep. The experience works on deeper layers in the subtle body. Millions of students of Buddha have been practicing the methods for over hundreds of years, as a guideline on their yogic journey to rise above human suffering.

How?
This Advanced Study will provide you an introduction to the preliminary practices of Tibetan Buddhism:

* Taking refuge : discovering the support of a Sangha and Dharma protectors
* 4 Immeassurables : 4 mantras that express:
- loving kindness
- compassion
- boundless joy
- equanimity
* Mandala offering : sacred offering with visualisation and Mantra repetition
* Purification practices : purification of body, speech & mind
* Prostration : physical practice of dedication
* Vajrasattva meditation : meditation for mental purification

This Advanced Study promises to take your Sadhana (spiritual practices) to the next level.

For who?
For everyone interested in Tibetan Buddhism

Safe space
Feel welcome to join our safe space! Due to Covid-19 regulations, cues from the teacher will only be conveyed verbally. We make sure it's well ventilated by keeping our windows open, so please take something warm with you! There could be a light breeze. Keep warm and stay mindfull! Namasté, Team De Nieuwe Yogaschool.

This study will be offered in English.

Date: Thursday 13th January 2022
Time: 10.00 - 17.00 hr
Place: De Nieuwe Yogaschool, Amsterdam
Level: Anyone interested in Tibetan Buddhism