Workshops
Shanti Flow - Masterclass with Simon Rowe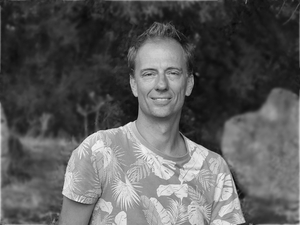 les wordt gegeven door
Simon Rowe
Shanti Flow
Experience the peace and serenity of Shanti Flow Yoga as taught by Simon. A beautiful breath and movement guided practice integrating slow and gentle flow, movement meditation and fluid Yin yoga. Enter the ritual circle around a mandala of light and join Simon for a magical journey into the softer inner pathway of gentle, lunar flow.


Move from your breath as your body softens and opens and you peel away the layers of tension and resistance. Explore the Shanti Flow practice of connecting yoga poses close to the ground in a moving meditation. Connect to the wisdom of your heart and give space to expression of your innermost poetry as you immerse yourself in the quality of Yin in flow. Dive deeper into the mood of "Shanti Rasa", loving kindness and peaceful surrender.

We will close our practice with a sound healing and a beautiful 'heart song' kirtan.
 
The lunar pathway is an essential part of the original Vinyasa Yoga system as taught by Sri Krishnamacharya. Simon's Shanti Flow teachings are based on his life long experience and his studies with some of the leading teachers within the evolving modern Vinyasa Yoga movement.
 
Want to know more about Simon? Read here.




Safe space
Feel welcome to join our safe space! Due to Covid-19 regulations, cues from the teacher will only be conveyed verbally. There will be a maximum of 30 students in our studio, which is over 180m2. We make sure it's well ventilated by keeping our windows open, so please take something warm with you! There could be a light breeze. Keep warm and stay mindfull! Namasté, Team De Nieuwe Yogaschool.

This workshop will be offered in English.

Date: Friday December 4th, 2020
Time: 18.45 - 21.45 hr
Price: €35,- 
Place: Amsterdam, De Nieuwe Yogaschool
Level: All Levels