Workshops
Winter Solstice Workshop: Yin Yoga & Essential Oils with Anita Smith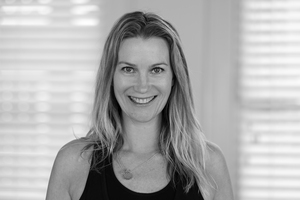 les wordt gegeven door
Anita Smith
WINTER SOLSTICE WORKSHOP: YIN YOGA & ESSENTIAL OILS WITH ANITA SMITH
What?
Join us for a winter solstice yin yoga workshop, getting ourselves ready for the shortest day of the year and the transition into winter. We will combine nurturing yin yoga poses with the healing properties of biological essential oils to help soothe and nourish both body and mind. During the workshop you will receive your own individual essential oil which you can use throughout the workshop and take home to support you through the winter months and beyond. 
How?
We will use essential oils to help us into a relaxed and restorative state. We will practice yin yoga poses which focus on the kidney and urinary bladder meridians (energy lines) which according to Traditional Chinese Medicine are associated with winter. By stimulating the meridians we help to release the physical, mental and energetic stagnation which occurs during the winter months. We replenish ourselves from the inside out, restoring vitality and vibrancy. We will also practise a meditation and set an intention which will help to guide us on our path of personal growth and we will use a mudra (hand gesture) to strengthen this. Throughout the workshop we will use a simple pranayama (breath focus) which will help give us mental clarity and stillness. 
Why?
For thousands of years many cultures have celebrated the shortest, darkest day of the year, the day which marks a positive shift as we emerge from darkness back towards the light. Winter solstice ceremonies signal the clear end of one stage of life and a conscious beginning of another. We acknowledge that everything is always changing and that nothing ever stays the same. It's a time to create positive intentions for our body, mind and spirit, setting ourselves up so we are ready to move forward in our lives when spring arrives. We will honour the time to pause before we start on the path of awakening and expansion, we will remind ourselves to take the time to slow down from our busy everyday life.
Essential oil, a gift for you...
When you take part in this workshop, you will receive a gift of a 10ml biological essential oil mix which you can use throughout the workshop and moving forward into winter.
Safe space
Feel welcome to join our safe space! Due to Covid-19 regulations, cues from the teacher will only be conveyed verbally. There will be a maximum of 30 students in our studio, which is over 180m2. We make sure it's well ventilated by keeping our windows open, so please take something warm with you! There could be a light breeze. Keep warm and stay mindfull! Namasté, Team De Nieuwe Yogaschool.
This workshop will be offered in English.

Date: Saturday the 19th of December, 2020
Time: 19.00 - 21.30 hr
Place: De Nieuwe Yogaschool, Amsterdam
Level: all levels
Price: €35