Workshops
8-Weekse Online Yoga Therapy for transforming stress & anxiety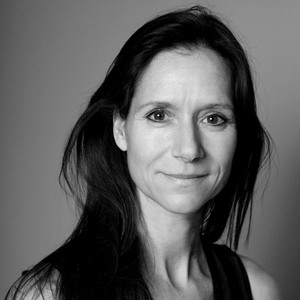 les wordt gegeven door
Inge Peters
8-WEEKSE ONLINE YOGA THERAPY FOR TRANSFORMING STRESS & ANXIETY

What?

This online program will introduce you to the benifits that 
Therapeutic Yoga (or Svastha Yoga), Restorative Yoga and Yoga Nidra have to offer. Through these and other self care practices, you will try to (re)find your inner peace. 
Why?
Our life is changing. It is felt in the way we move in society, how we connect with others and in the world. This creates uncertainty and challenges for all of us. Also a change of energy can be felt within your body, especially those who are sensitive will notice this. Sometimes accompanied with feelings of stress, anxiety, fear, loneliness, and even despair for many beings. In the light of what happens, we are asked to let go of the familiar and welcome the new and the unknown. Change often comes with great discomfort and un-ease, before we find a new harmony within ourselves and in the world.
But what if you get stuck in fear, anxiety and aversion? What if you really do not know how to deal with this situation, when you experience overwhelm? What if loneliness and the uncertainties of life get a grip on you? How can you cope with this, while being more thrown back on your own?
If you recognize yourself here, then this online Yoga Therapy Program might be supportive to you. It's a beautiful way to re-connect with yourself but also with each other from the comfort of your home. We will emphasise the value of Self Care and focus on how to address the turbulence that is felt in the body-mind-heart connection. Together we learn, share and grow. Many of us feel the longing to connect, to be seen, to be in a community of like-minded people where you can be vulnerable without a feeling of failure or shame. We have created this program to offer you a space to meet online, to get tools and a deeper understanding of the processes in your body.

How?
We proceed from a Therapeutic Yoga approach (Svastha Yoga), also Restorative Yoga and Yoga Nidra, as well as inquiry, focussing, sharing are all included in this program. By applying a mild Yoga practice, pranayama, mudra's and the use of recourses. These practices will support your body and nervous system in such a way that you can rest and relax more and tap into clarity and peace again.
You will learn
      - to recognise the bodily reactions of stress, fear and anxiety 
      - easy tools and practices to cope with these feelings/ sensations 
      - to build an easy daily routine to keep restoring the body
      - to have a deeper understanding through experience
& hopefully get new insights and aspiration to move forward!
Inge Peters is teaching this course both from her own personal experiences as well as her knowledge from different fields of Yoga Therapy.
When?
We will meet 8 weeks in a row, in a closed group through Zoom.
For who?
No previous yoga experience required!
This workshop will be in English.

Dates: Wednesday 16, 23, 30 december, 6, 13, 20, 27 January & 3 February
Time: 18.30 - 20.30 hr
Place: Online through the platform Zoom
Level: All levels
Price: €185 (If you can not afford this course but would love to participate then please contact us at communicatie@denieuweyogaschool.nl)